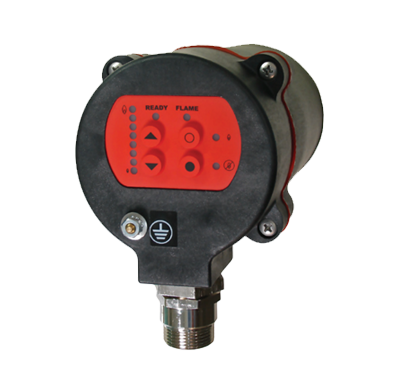 Phoenix 85UVF Flame Scanner
The Fireye® Phoenix™ 85UVF self-checking scanners are used to detect ultraviolet emissions from fossil fuel flames such as natural gas, coke oven gas, propane, methane, butane, kerosene, light petroleum distillates and diesel fuels.
Phoenix scanners detect the amplitude of the modulations (the flame "flicker") that occur within the targeted flame, over a wide frequency. During the detector setup procedure, the amplitudes of the target flame are automatically stored by the flame detector, together with optimum ON/OFF criteria. The appropriate sensor gain is automatically selected. Phoenix scanners incorporate full self diagnostics and electronic self checking.
Documents & Resources