Ammonia Plant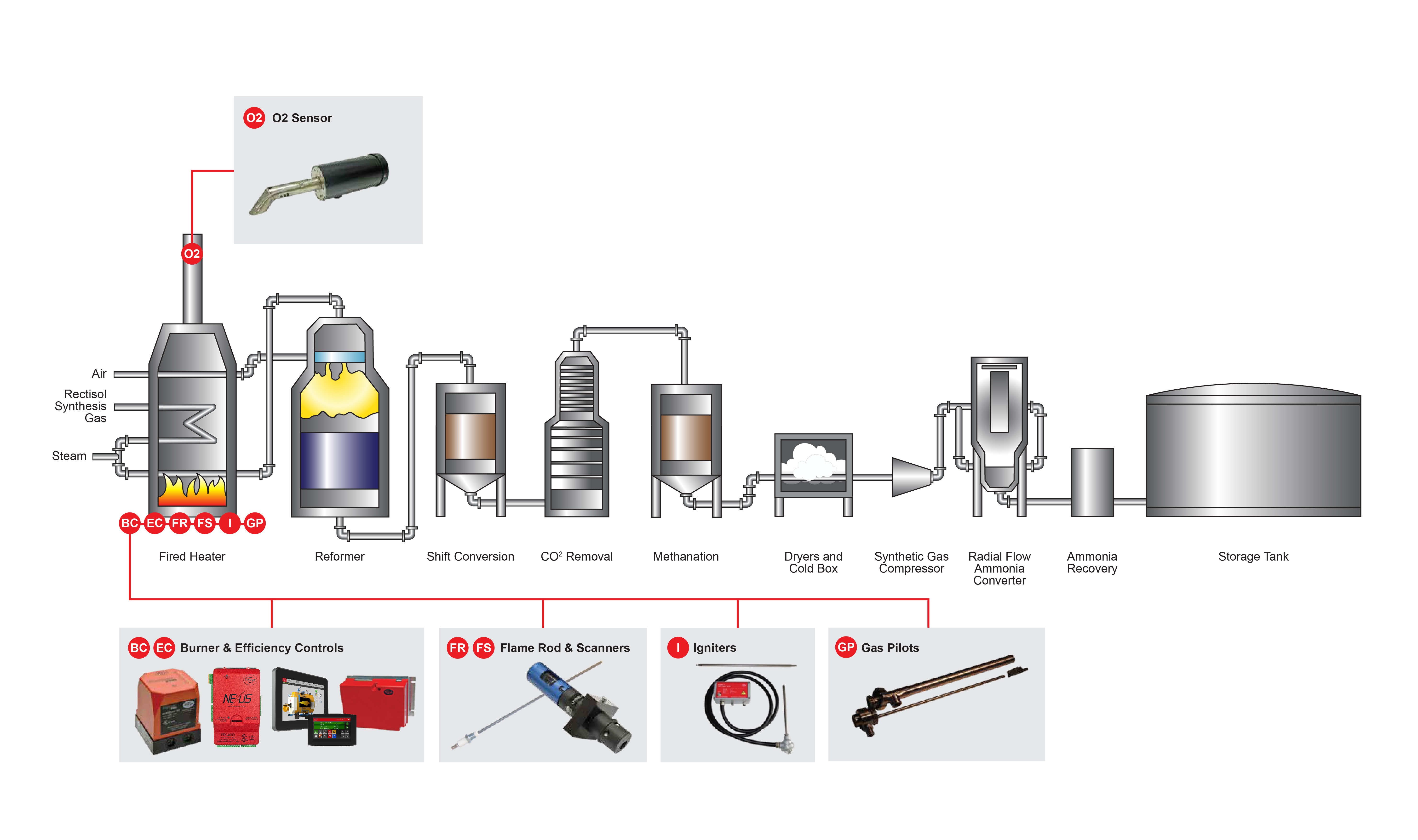 Fireye combustion solutions for Ammonia Plant
Download the Fireye ammonia plant applicatons diagram:
Sulfur Recovery Unit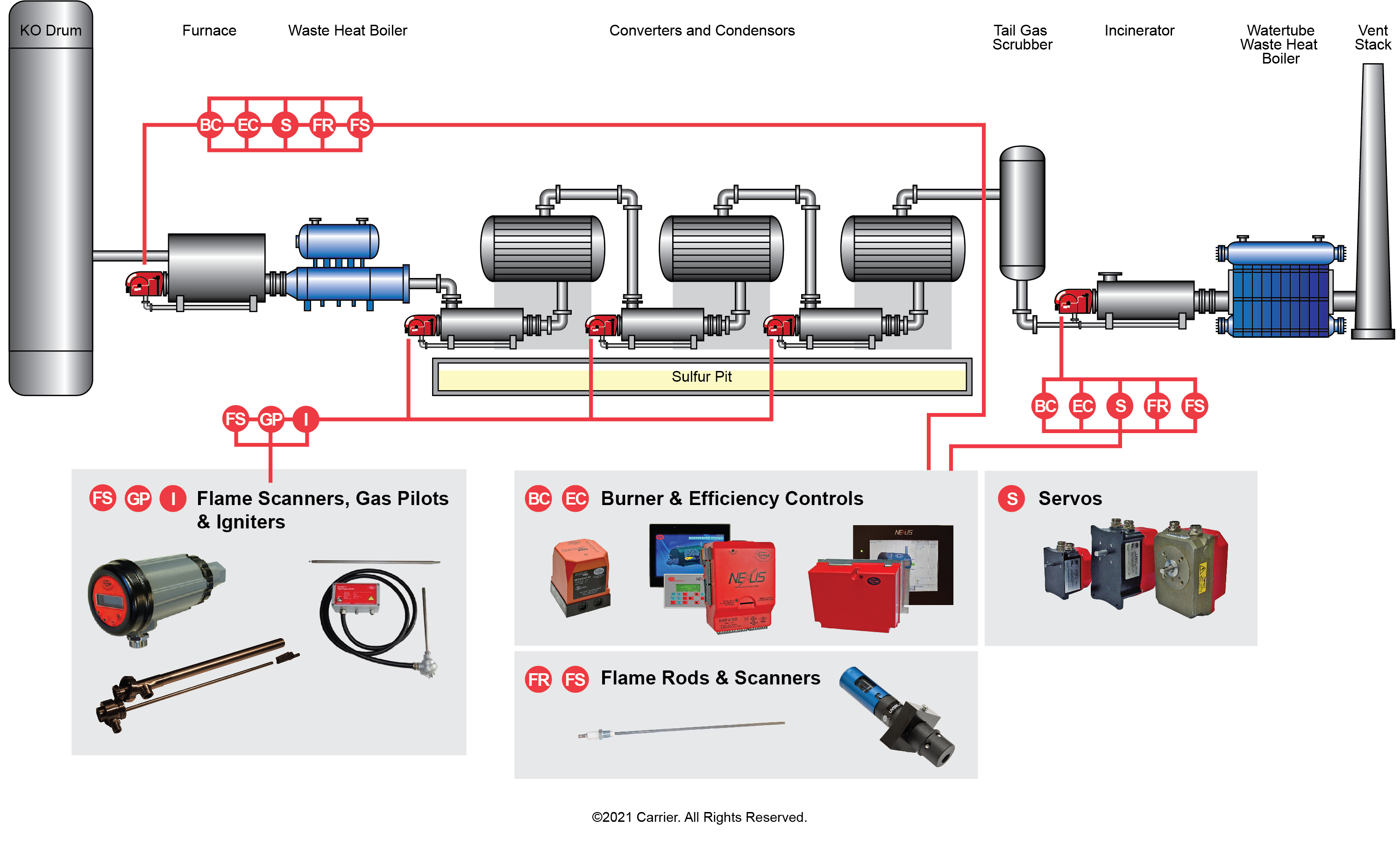 Fireye combustion solutions for SRU's
Download the Fireye SRU applicatons diagram:
Our ultraviolet flame scanners (UV), infra-red flame scanners (IR) and dual sensor flame scanners (UV & IR) are all suitiable for ammonia plant and SRU flame scanning appliactions. Whether located within the ammonia plant process or within a sulfur recovery unit, our integreated flame scanners can detect ultraviolet flames and infra-red flames. Fireye flame scanners also have excellent main flame discrimination. Our ammonia flame scanners and SRU flame scanners are all avalible in hazardous area suitible options.
Fireye also offer a range of gas pilots suitable for ammonia plants and SRU's. The natural draft gas pilots or forced draft pilots are complemented by our high energy spark igniters (HESI). Our igniters are capable of direct ignition of oil flames and direct ignition of gas flames. For ammonia plant combustion management and SRU combustion management, Fireye offer a range of burner controls, flame safeguards and burner efficiency controls.