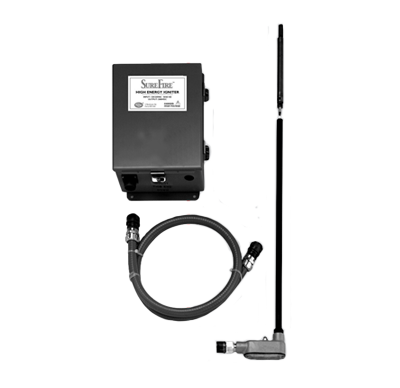 Surefire Igniters
The High Energy Spark Igniter (HEI) is a Class 3 igniter used for direct spark ignition of oil or gas igniters or small burners.
The 12 joules of power delivered to the spark tip easily ignites the fuel. Three sparks per second are delivered. The High Energy Spark Igniter consists of three major components: a power pack, a spark rod, and a cable.
Features:
Non-fouling spark tip, self-cleaning, highly reliable.Produces a 12 joule spark even in the presence of moisture, oil and carbon deposits.
Removable spark tip. Replacement is quick and easy.
Flexible cable connects the power pack to the spark rod assembly ensuring operator safety.
Standard and retractable HEI models are available to fit a variety of igniter or burner types.
Documents & Resources