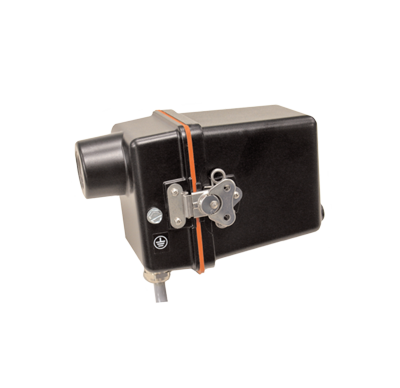 Simplicity 65UV5 Flame Scanner
The Fireye® Simplicity™ 65UV5 self-checking scanners are used to detect ultraviolet emissions from fossil fuel flames such as natural gas, coke oven gas, propane, methane, butane, kerosene, light petroleum distillates and diesel fuels.
The 65UV5 scanner is available with a one-second or four second flame failure response time (FFRT) depending on the model selected. The "E" versions are one second FFRT, the non-"E"versions are four seconds FFRT. The Fireye 65UV5-1004QD, -1004EQD flame scanner provides an analog 4 to 20 mA output referenced to flame signal strength.
Main Features:
Fully integrated design - a true one piece system
No programming - minimal setting up - 'out of the box' operation
Superb detection, sensitivity and wide angle of view
Field proven and reliable technology
Worldwide safety agency approvals
Rugged NEMA 4X (IP66) housing
Hazardous Area Classification
Documents & Resources